We are a registered charity looking for individuals to contribute meaningfully.
Village by Village works in remote rural villages living in poverty in Ghana, West Africa. Volunteering will probably be one of the most worthwhile things that you ever do, so make it count. Tourists do not get to go to the villages we reach. 100% of the money you raise goes directly to the charity. Why not see what you could do?
You only have to fundraise £1,250 (1,300 Euro). We know it sounds a lot, but for a month of adventure in the jungles of West Africa and a lifetime of amazing memories, it's not. Ask a local business for a donation, do a sponsored walk, shave your head, start a pub quiz and in no time at all you will have raised the funds. 100% of that money goes as a direct donation to the charity. Book on any team start date for a duration of 2-12 weeks in 2 week blocks.
(Call 07887 87 0090 if you want to go for longer than 4 weeks)
Construction/Community Development Volunteers – 2 or 4 Weeks
Get out there and light up young people's lives. You can make a positive difference to the next generation. You don't have to be a qualified teacher (no TEFL required, but you can do more if you do) to volunteer on our English teaching project. English is Ghana's official language. You will work in a remote rural community school teaching English at various levels and abilities in a village in the Eastern Region of Ghana, West Africa. Most children can just about speak English but need help and confidence in speaking, writing and reading. As well as teaching English, the school often needs help in teaching after-school classes in maths and other subjects. You can also get involved with the baby weighting too if you wish,
…Call to find out more 0161 870 6300.
Education/Early Learning – 2 or 4 Weeks
Build a brighter future for some of the world's poorest communities, roll up your sleeves and get directly involved living and working with locals. Volunteers on our building projects don't need to be specialist builders. You just need to have the enthusiasm and have an appetite for hard work. If the idea of getting your hands dirty, bonding with new friends, burning some calories whilst getting a tan appeals, then a building project could be the most rewarding volunteer adventure for you. You may get directly involved in building; schools, clinics, libraries and water and sanitation projects in remote rural villages normally surrounded on all sides by lush jungle.
…Call to find out more 0161 870 6300.
Film & Photography and Impact Story Teller – 2 or 4 Weeks
Got the eye for a great image? Africa is bursting with vibrant colourful imagery just waiting for that perfect shot. And imagery is one of the more vital ways we can explain how important the charity is to those people living in poverty. You'll derive immense pleasure from capturing extraordinary photographs or footage that stir deep emotions within you. Preserving them as timeless moments forever. You do not need a fancy camera (but if you have one you are welcome to bring it) or have just finished a photography degree, just a keen eye and the ability to recognise a good photo opportunity. We will have a laptop, camera and an outline for some video and photos we need taking. A lot of the work we do will involve taking photos of children, so be prepared to be patience as the kids love having their photos taken. This is a rewarding role and could be done in conjunction with another volunteering opportunity.

Football mad African children reach the very heart of the local community you will be living in. Share your passion for sport by coaching enthusiastic, often very talented 8-18 year old Ghanaian school children. Our rural village sports programme seeks to add fun and excitement to the lives of those living in poverty as well as the possibility of finding the continent's next great sports star!. You'll coach football, volleyball, rounders and other sports. Your presence will give children the opportunity to get involved with sports by organising tournaments and giving coaching advice. You will attract a great deal of attention and after a few days, most volunteers have a small gathering of kids following them around wanting to hold their hand. If you love playing sport and are interested in sport development, a coaching opportunity is the perfect project for you! You have never truly watched a football match until you have watched one in Ghana. Football is the number one sport in Ghana and borders on religion for the majority of its population.
…Call to find out more 0161 870 6300.
Healthcare (Baby Weighing) – 2 or 4 Weeks
You can make a positive difference to the next generation. This opportunity offers volunteers with a genuine fondness of children and who want to experience what it feels like to help develop underprivileged children. Working with staff from the local Health Clinic ensures the youngest community members are happy, healthy and getting stronger every day. You will work a few days a month at the local Health Clinic in the town of Mangosea and then venturing out to remote rural villages to conduct monitoring and health checks (baby weighing) in the surrounding rural villages not easily accessible by road. This is a very rewarding role and could be done in conjunction with another volunteering opportunity.
…Call to find out more 0161 870 6300.
Specialist Volunteer – 2 or 4 Weeks
On the side of a valley in the lush surroundings of a sub-Saharan rain forest, join our local farming team to work on our growing three acre chilli pepper farm. Depending on the time of year you could be harvesting, watering, transplanting or weeding. A basic grasp of gardening/farming would enhance this opportunity but is not essential. Within the Ghanaian team, we have a wealth of knowledge and understanding of the local fauna and flora. Learn from Jampoo, our Head Gardener what makes a difference between a good and a bad crop.*This is an additional to another volunteering role.
…Call to find out more 0161 870 6300.
Call for an informal chat +44 (0)161 870 6300 Ask for Anna
Register Your Interested via this form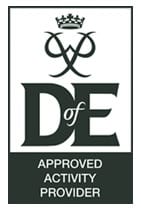 * DofE website
Team Departure Dates
We drive the Land Rovers to the capital every second week and collect volunteers from the airport. If none of these dates above work for you, we can arrange special pickups for arrivals outside these dates for only £40. Call us to arrange
Former Volunteer's Quotes
"The people and staff really made the trip great with their kindness and care. I thought it would be a lot harder to adjust but they are more then happy to help you with anything from cooking to organising days out. I had a lovely time as a sports volunteer. The kids I taught were a laugh and eager to learn. I hope to come back in the near future and help out again" – March 2020
"My week with Village by Village was amazing: The hospitality of the team to the welcoming of the locals. From having a couple of beers of a night to going to the pub on the last evening. This experience has been highly humbling and will be recommend to many friends." – Feb 2020
"This was my first time here in Ghana and doing volunteer work outside of America. I could not have asked for a better experience and have enjoyed every day that I was here. I have met so many interesting people who incredible lives that will stick with me. One day hopefully soon I would love to come back and see everyone again and see all the great changes i know VbyV will help bring to this incredible place. " – Feb 2020
"A truly immersive experience, great to live and work within the community, some of the friendliest people you could meet. Very clean and hygienic, though obviously basic. Extremely impressed with VbyV's transparency and attention to detail, a really well run charity. I took the After School art and craft sessions, always lively! It was great to see how much the kids enjoyed art, normally limited by lack of resources. Will leave with sadness but some great memories!" – Feb 2018
"Village by Village is a charity that clearly is doing great work for the poor and needy children in Ghana and I would highly recommend anyone to volunteer." – Feb 2020
"This has been really great for me. I didn't know what to expect. But the people of Village by Village made me feel very safe and welcome from get go. Being out like this with limited stuff and surrounded with nature is super enjoyable itself. But at the same time doing something to improve the lives of people living in poverty. And getting to know them, seeing how it really is. I would recommend it to anyone, you easily get caught up in ridiculous things back home. I love how open everyone has been to take part of your thoughts during this stay. And making sure everyone feels good and understands what we are doing here. Hope to come back here again and will stay engaged with this passionate organisation." – Jan 2020
"My experience here has definitely been life changing in a very positive way. The work VbyV do is heartfelt and passionate which shows through. These kids need all the help we can give and education. The steps you guys are making is inspirational. There have been times when I have felt heartbroken at circumstances here but I leave knowing that change is happening for the better. The team are incredible and my experience has definitely been better than anticipated." – Oct 2020
"Wow just wow!! I have had the time of my life – i can't believe how much fun i've had. I didn't have a clue what to expect and it has completely blown my mind. The people amaze me in every way. Village by Village have made this experience the best it could possibly be. I couldn't thank you enough" – May 2019
"My time in Abenta with Village by Village has been absolutely amazing. I have learnt so much during my four weeks here and genuinely believe my experiences here have changed me as a person and will play a part in shaping my future. I've loved every minute of being on this team and have formed some strong friendships which I know will continue long after the project ends. It was really rewarding feeling that I could contribute in some small way to the community through the various jobs and roles I've taken here. In particular I'll miss the most beautiful, amazing and happiest children I've ever met." – February 2019
"Having worked in a company that specializes in insurance for volunteers that work all over the world I was excited to experience their life for a week and gain a better understanding of the effort that it takes to organize and travel. The welcome at the base was very friendly an the facilities excellent. I wasn't expecting electricity for one thing and the fan is a godsend to keep you cool at night and to drown out the goats and chickens. We were working on a storm drain for the week to ensure the rain water does not wash the school away. It was hot and hard work with digging and mixing concrete but despite the sweat it was rewarding to see the finished article and know it could save the school. I can honestly say that the local people that we worked with were knowledgable and patient with us. We could not have asked for more.." – February 2018
"The call from Neil from Village by Village prior to our departure was a nice touch and is a perfect example of the personalized experience that village by village offer. The base is extremely comfortable and exceeded my expectations. The work we did on the storm drain was physically demanding but we were given clear instruction and managed to get finished up by lunchtime most days. The kids in the village are great and are a credit to their village. I'd highly recommend village by village to anyone considering volunteering in Africa. Their approach to the work they do here has opened my eyes to the way that the western world sees charity and volunteering. I think we all assume that giving to people in need is the solution but it's become clear to me in this week that the village by village approach of collaborative support is the way forward. I wish village by village every success for the future and I will watch their progress in Abenta with great interest.." – February 2016
"Working on the building site and coaching football has allowed me to build genuine relationships with a warm and welcoming community. Whilst it is hard work and at times you really feel challenged, the experience is one I feel I have grown from and will continue to grow from. By living in the community Village by Village provides a unique insight into African culture that I would thoroughly recommend to anyone thinking of volunteering." – July 2015
"Having elected to get involved in the football pitch project in ABENTA I had no idea how well it would be received locally. Arriving to find that the bulk earth move had been carried out very efficiently by the local VBV delivery team I was amazed at the turn out by the local people to carry out the stone picking and the installation of the goalposts. The day of the opening of the facility had a carnival feel and taking part in the game gave me a new appreciation of African endurance in the baking heat. The icing on the cake was watching the girls team play a game which will greatly assist the girl empowerment programme locally. My experience here with the hugely committed VBV team has reinforced my existing position that people with privilege should help those with less (and in many cases none) and I head back to the UK determined to raise more sponsorship of thousand other projects here in Ghana. Thank you for your hospitality and here's to a better future for the children of Ghana." – February 2016
"I came to Abenta having a good understanding of what to expect by viewing the VbyV website. Nevertheless, the warmth of the reception by the villagers and the VbyV staff was amazing and set the tone for an highly rewarding and challenging experience. The VbyV organization is very professional and totally focused on the mission of reducing suffering of children. During my short time with the charity I saw the tangible positive impact they are making in difficult circumstances. I having nothing but praise for VbyV and I highly commend them." – February 2016