Duke of Edinburgh's Award
---
"Village by Village, the only charity in Africa with Gold Residential AAP status for the Duke of Edinburgh's Award Programme, helping volunteers make a real difference"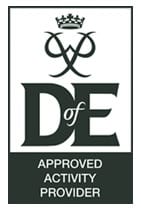 Residential & Volunteering AAPs
A Duke of Edinburgh's Award is so much more than a 'pat on the back' for completing a programme of activities. It is recognition of a young person's successful journey of self-discovery and development, renowned by employers and universities alike for the qualities young people have who've achieved a DofE Award.
Approved Activity Providers (AAP) are organisations, whose Residential or Volunteering section opportunities have met the very high health and safety requirements of the DofE and been approved by the DofE as meeting their sectional conditions and can count towards the achievement of a DofE Award. AAPs are able to provide Assessors and sign off the section.
You can confidently use these organisations as they are Licensed Organisations and have been vetted for suitability of the programme in terms of health and safety requirements. For more information have a look at the DofE website
Interested
Break the ice and make contact, we love chatting with volunteers, give Neil a call.
Office: 0161 870 6300
Mobile: 07887 87 0090
Email: neil@villagebyvillage.org.uk
N.B You must be over 18 years old or accompanied by someone over 18 to come out to Africa